Strategic objectives designed to deliver profitable growth
Alligo's strategy is connected to four strategic objectives that, in turn, are connected to our vision – We are unbeatable. These strategic objectives give our business a common direction and are all designed to deliver profitable growth.
1. We provide our customers with what they need in a friendly way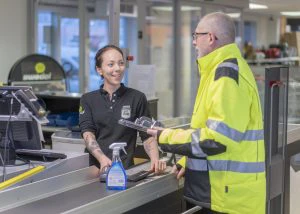 Alligo's offering contains a defined range of own brands, strong external brands and services that creates added value for the customer. With our expertise and commitment, we:
Guide customers to the right products
Provide them an offering tailored after their needs
We meet our customers where they want to meet us – through several sales channels. We are continually developing our digital solutions in order to meet the needs and expectations of customers.

2. We are the workplace where the best people want to work and we help them grow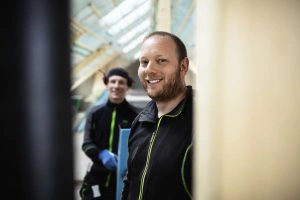 Attracting employees, helping them to grow and retaining them is vital for Alligo's competitiveness. To be a modern and attractive employer, we must:
Offer a good workplace.
Constantly develop, improve and strengthen our leadership.
Create a good work environment that is charac¬terised by equality and diversity.
To become unbeatable, we must believe in the future and have a performance culture where all employees share a strong desire to achieve Alligo's objectives and we take pleasure in our shared successes.
3. We have our industry's most efficient operations and reliable processes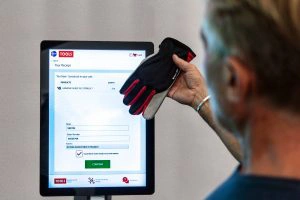 Alligo's customers must be able to rely on us and we must offer reliable, efficient and flexible supply solutions that make a difference to the customer. With efficient processes we can:
Generate value for customers
Increase our profitability
Give our employees a better work environment

4. We are known as the leader in sustainable development in our industry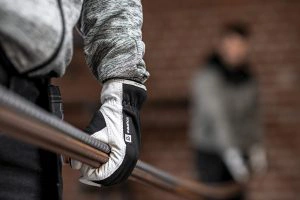 At Alligo, we must work continuously to reduce the impact of our business on the environment. Around 80 per cent of the carbon emissions in the company's value chain are generated by manufacturers, suppliers and shipping companies. Maintaining close cooperation with our suppliers and stipulating clear requirements is therefore an important focus for Alligo.
By working with sustainability as an integrated part of our strategy and business planning, we aim to become the unrivalled leader of sustainable development in our sector.