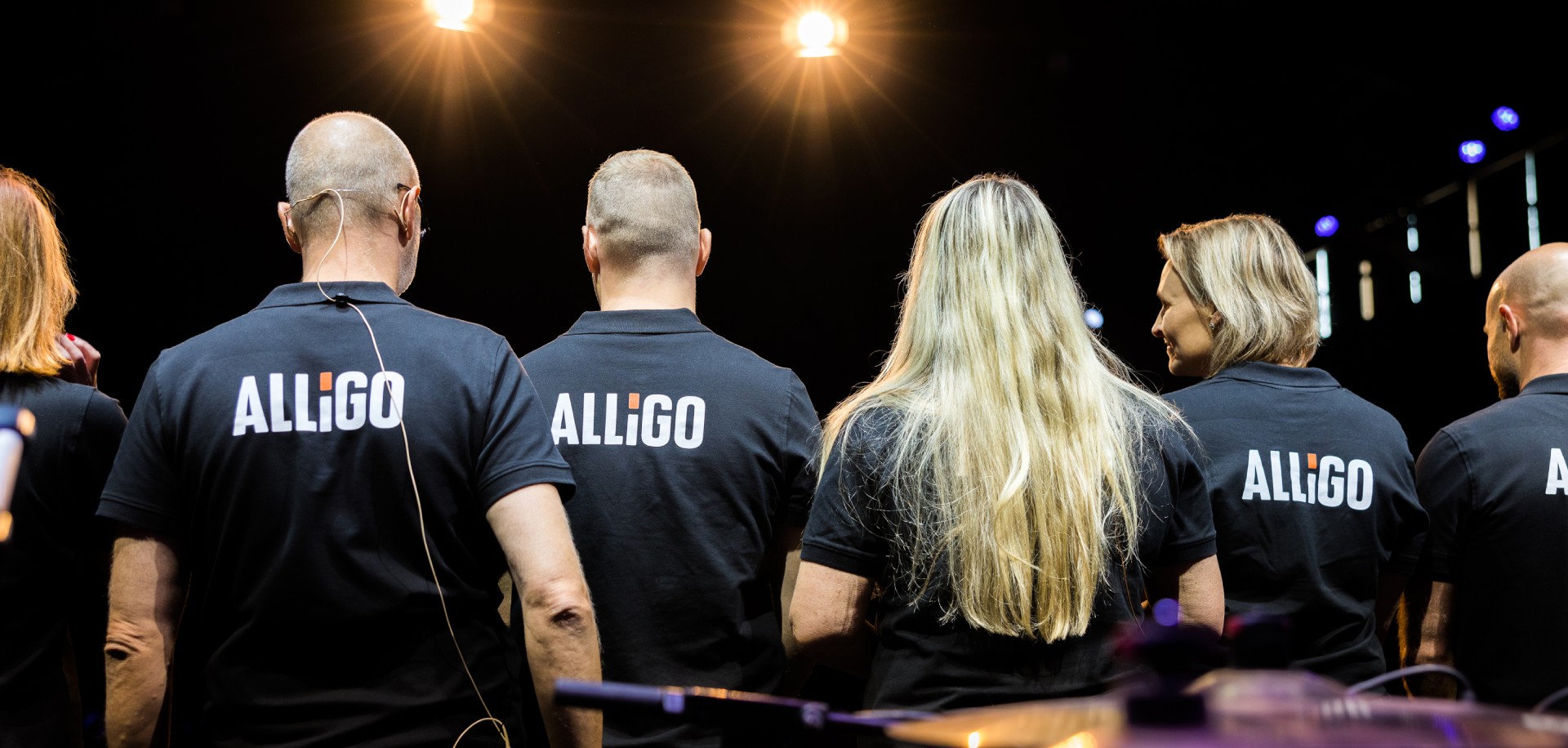 Sustainability
Responsible employer
Competent and dedicated employees are the foundation for Alligo's success. Our vision is to be unbeatable as an employer.

Attracting employees, helping them to grow and keeping them is vital for Alligo's competitiveness. We must be seen as a responsible and attractive employer by all current, potential, and former employees.
Common set of values
It is primarily by having a value-driven business and structured skills development that Alligo will stand out as an attractive employer that people want to join and where they want to stay.
A common set of values provides the basis for Alligo's identity. It doesn't matter whether it says Tools, Swedol, Grolls or Univern on our employees' tops, we are all part of the same team. Alligo's values are based on commitment, collaboration and compe­tence and will guide us in everything we do.
Training and skills development
Alligo needs dedicated, skilled employees if it is to achieve its goals. We are constantly working to develop and strengthen the skills of our employees.
In 2022, Alligo had a major focus on knowledge days, where our sales staff meet suppliers and receive product training. We have also focused strongly on building up and developing the platform for skills development. The Group also continues to develop the leadership programme. One focus area here is to attract more women into the programme.
Diversity and equal opportunity
Alligo is working to increase diversity and equality throughout the organisation. We have a zero tolerance policy on abuse and our corporate culture must be inclusive and promote the equal value of all people, regardless of gender, age, ethnicity or sexual orientation.
Historically, women have been under-represented in Alligo's industry, both among customers and within our own organisation. This is therefore a prioritised matter and one of our sustainability targets, where we are taking a long-term and targeted approach. Alligo's gender quality target is that the proportion of female managers shall be more than 30 per cent, to correspond to the overall gender distribution of Alligo's employees (2022: 21.7%).