Leading position in the Nordic region
Alligo is a leading specialist in Workwear, PPE, Tools & Supplies in the Nordic region. We trade on three principal Nordic markets: Sweden, Norway, and Finland. Our focus is on professional customers within eight defined sector segments that together comprise a broad market.
Alligo's Nordic main markets together generate revenue of approximately MDSEK 50 per year. Customers are a combination of small and medium-sized enterprises, large industrial companies and the public sector. The size of customers varies by country, with small and medium-sized enterprises predominant in Sweden, while larger companies account for a greater proportion in Norway and Finland.
Industry segments are prioritised strategically and tactically at country level and can vary between markets.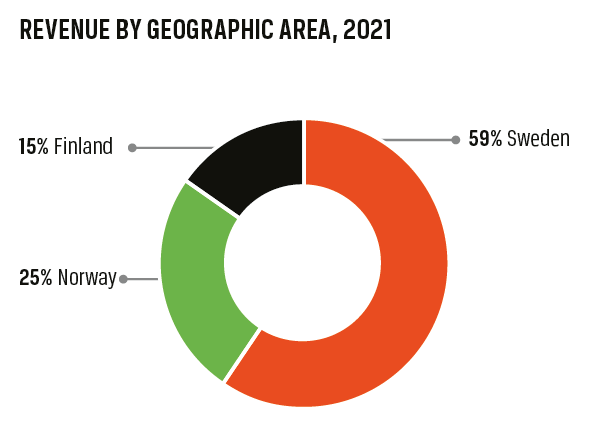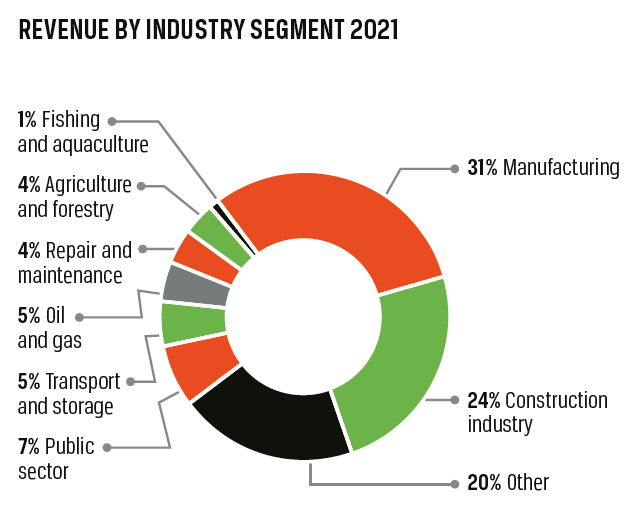 Market conditions
A mix of corporate customers of varying sizes has a balancing effect on Alligo:
Large companies often display strong growth during economic upturns, resulting in major increases in volumes.
Small and medium-sized enterprises are more resilient during economic downturns compared with larger industrial companies.
Competitors
Our main competitors are chains that focus on industry and construction, as well as independent local operators. Some of the larger chains are established on all of Alligo's markets, while others have a more limited geographic presence or only compete within certain product categories.
Market trends
1. Digitisation
There is large and partially unrealised potential in digitising operations. Technology is advancing rapidly and companies that take advantage of the benefits of increased digitisation can enhance their competitiveness.
2. Consolidation
Alligo's markets are consolidated to varying degrees. This process is continuing and larger companies, such as Alligo, can benefit from economies of scale to improve profitability through consolidation.
3. Goods shortages
A new trend that has emerged is a global shortage of various resources. Customers may be affected by shortages of construction materials or electronics, which affects their sales and, in turn, demand for Alligo's products.
Supply issues and shortages of certain raw materials can also affect companies such as Alligo more directly.
These problems will more than likely continue during 2022, given developments in Russia and Ukraine.